Owner and Principal Trainer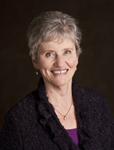 Mary C. Forst, J.D., has been a mediator, facilitator and trainer since1978. She assists people in organizations and workplaces in handling conflict creatively and holistically, offering a combination of mediation, dialogue, team building, system design, and skills training. She designs and facilitates consensus building processes for land use and public policy disputes. Mary also offers training in mediation and related skills to the public and to organizations on site. She has practiced law, and has served as an inner-city police officer. Mary's animated, down-to-earth training style and her personal stories make the mediation experience come to life for the participants.
E-mail: mcforst@igc.org
Associates and Principal Trainers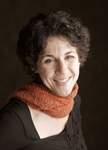 Laurel Singer, M.S., L.P.C., since starting her private practice in 1991 as a mediator and facilitator, Laurel's focus has been to design and implement the most effective process possible to assist an organization, group, or collection of stake holders to resolve conflicts and make decisions constructively and collaboratively. Drawing on over 20 years of experience as a licensed professional counselor working at both the treatment and management level, Laurel brings a unique blend of expertise and tools to create the conditions needed to enable all parties to become engaged and involved in critical conversations about implementing changes and solutions to make a difference in their situation. In addition to her private mediation practice, Laurel is a Program Manager with the Oregon Consensus Program at Portland State University. In her role, she is specifically working to foster the use of collaborative practices and approaches for addressing public policy issues in Human Services including the fields of education, health care and other social services. As a seasoned trainer with over two decades of experience, Laurel has earned a reputation for excellence in designing and implementing customized, skill based training in mediation, resolving conflict, defusing angry/hostile people, workplace violence prevention, and managing the challenge of change. Participants consistently describe her as an engaging, dynamic and effective trainer who combines practical and concrete information with warmth, humor and personal antidotes.
E-mail: laurels@pdx.edu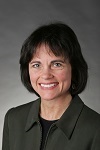 Molly Rodriguez Keating, M.S.W., has been in the business of guiding individuals and organizations through conflict since 1984. Addressing issues of respect, communication, assumptions, fairness, limited resources, change, values, conflicting styles, misperceptions, and/or stress, she helps participants choose a more satisfying and durable path.

Molly has worked with hundreds of managers, co-workers and teams in the role of mediator, trainer, and coach. Her clients appreciate her keen listening, transparent process, and commitment to each clientís individual needs and measures of success. Her teaching experience includes interest-based mediation, negotiation and bargaining, change management, communication, team effectiveness, cross-cultural mediation, workplace bullying, conflict management relating to health care, and other topics customized for clients. She collaborates with colleagues who have complementary skills to create the best possible outcomes.

Mollyís educational background includes an undergraduate degree in International Relations from Stanford University, legal coursework at Cleveland State University, a masters degree in Social Work from the University of Washington, and a two-year post-graduate internship on the Navajo Reservation in New Mexico.
E-mail: mk@mollykeating.com
Web: www.mollykeating.com
Mediation Associates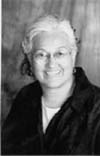 Guadalupe Guajardo, Senior Consultant, Technical Assistance for Community Services, specializes in training and consulting in workplace issues and in systems design and planning. She offers bilingual and bicultural training and consultation (rooted in Latino culture), and has over twenty years' experience in organizational development and transformation. Guadalupe holds a doctorate in Learning and Change in Human Systems, an MA/ABS in Organizational Development and Transformation, and an MA in Theology.
E-mail: gguajardo@nonprofitoregon.org
Website: www.nonprofitoregon.org

Chris Sheesley, MA., is the President of In-Accord Inc. and a full-time conflict resolution consultant applying his expertise to facilitate resolutions to challenging workplace conflicts. As a practitioner since 1991, Chris has conducted more than 1,500 mediation and facilitation cases across the spectrum of work settings. He has served on more than eighteen conflict management rosters including Oregon Health and Sciences University (OHSU), City of Portland, US Postal Service, Wellspring EAP, the Equal Employment Opportunity Commission, Providence EAP, United Employers Association, US Forest Service and others. Other projects include co-developing a conflict coaching training program for OHSU; Facilitating a regulatory redesign process for Oregonís Workersí Compensation Division, and facilitating an Oregon task force examining medical professional liability insurance costs. He strives to help employees achieve solutions to disputes, restore productivity and improve working relationships. He has amassed over 5,000 hours of experience teaching people dispute resolution and related skills. He earned a BA in Conflict Resolution (American University) and an MA in Organizational Communication (Marylhurst University).
E-mail: CSheesly@InAccordnw.com
Website: www.InAccordnw.com


Jamie Damon, as a community and public policy mediator since 1986, Jamie Damon has worked with communities across the Pacific Northwest from Anchorage to Burns. She has a reputation for guiding folks through conflict with clarity, compassion and commitment. Jamie studied communication at Portland State University as an undergraduate and has a Masters in International Conflict Transformation from the School for International Training. She has served in leadership positions with the mediation community, as a managing partner for 15 years with JLA Public Involvement, as the Collaborative Systems Director with Oregon Consensus and Oregon Solutions at PSU and as a Clackamas County Commissioner. She currently serves as Governor Kitzhaberís Regional Solutions Coordinator for the South Willamette Valley based at the University of Oregon in Eugene.
E-mail: Jamie.damon@state.or.us
Website: www.jlainvolve.com/team_jdamon.html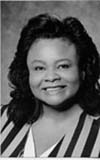 JoAnn Jackson, is a mediator and trainer specializing in business and workplace issues since 1996. She is also a consultant contracted to improve management and leadership skills working with executives in businesses and nonprofit organizations throughout Portland. JoAnn has many years experience as a manager, director, regional director and executive director in business and nonprofit organizations. She was a director with the American Red Cross Northwest Blood Services for 14 years, and is currently a principal executive manager with the Center for Public Health Practice - Oregon Health Authority, State of Oregon. She manages a professional team in Vital Records and works with the National Center for Health Statistics and the Center for Disease Control Prevention for the State of Oregon. She has served on several professional boards and is a current member of the Oregon State Bar Disciplinary Board. In the past, she was elected to the Oregon Mediation Association Executive Board serving six years. JoAnn is well known in business circles throughout Portland. In addition, she is often a requested speaker for organizations, communities and universities on topics of workplace inclusion, conflict resolution, leadership and mediation. She holds a Bachelor's Degree in Business Management, and a Master's Degree in Business Administration. She raised a family in Portland and is a long time resident of Northeast Portland.
E-mail: joanntwitty@msn.com
Mary Heffernan, has been an organizational development consultant in private practice for over fifteen years, providing services focusing on strategic visioning and planning, team-building, group communication skills, and training and consultation in multi-culturalism and conflict resolution. Currently, she also offers coaching and advising to organizational leaders and managers. Mary also brings over ten years of experience as an organizer and executive director of nonprofit organizations.
E-mail: temenos@easystreet.com
Alanna Hein, has a consulting practice

in Beaverton, Oregon, established in 1991, which focuses on building high performing work teams, planning for and managing change, facilitation skills and valuing diversity. Her consulting clients have included: City, County and Federal government agencies, private non-profit organizations, and corporations of all sizes. Alanna taught graduate and undergraduate courses in the business and management department for four years at Marylhurst College. She has been a Director of Human Resources, Senior Affirmative Action Officer for the State of Washington, Employment Services Director for the YWCA, Community Advocate, and Auditor. Her training and consulting are recognized as exceptionally effective, and her jokes are almost always funny.
E-mail: HeinConsul@aol.com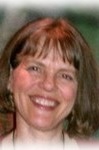 Theresa Jensen, has been a mediator, trainer and dispute resolution professional since 1983, and is recognized as one of the pioneers of mediation in Oregon. She draws on her background as a teacher, trial attorney and consultant in cross-cultural conflict. Theresa has successfully mediated a broad range of disputes, including employment, business, land use, environmental, education, family and health care issues. A major focus of her work involves mediating workplace disputes, including discrimination and cross-cultural issues. She also works with organizations in-house to improve interpersonal communications and team relationships, to help address conflicts at an organizational level, and to design systems for managing conflicts. In addition, she designs and facilitates community dialogues and collaborative processes for multi-party public disputes. She especially enjoys working with issues of trust and respect, and with parties who desire to enhance or restore on-going working relationships.
E-mail: tjensen@mediate.com
Website:www.DivorceMediatorOregon.com
Training Coaches
During our training sessions you will be individually coached by some of the most experienced professional mediators in the Northwest.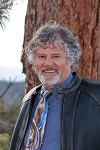 Donald A. Cole, J.D., worked three years as an attorney and spent several years working in the ski industry before discovering his calling in mediation. He has been a mediator since 1993, when he began his private practice. In 1995, he began a career with the Oregon Judicial Department. He coordinated mediation programs for the courts in Central Oregon for 16 years, training and mentoring mediators for those programs; and he was part of a Judicial Department training team, offering mediation training for court connected programs throughout the state of Oregon. At the same time, Don worked whenever time permitted, as a mediation training role play coach with Confluence Center and Mary Forst Associates. He also was affiliated for a few years with mediation training programs at the University of Washington School of Law and the University of Oregon School of Law. Passionate about mediation, Don is most committed to an interest based, facilitative mediation style.
E-mail: dcole@bendbroadband.com

Anita Engiles, is a legally trained professional mediator. She provides training in conflict management and mediation skills in addition to mediation. She also provides mentoring on an individual basis and meeting facilitation for agencies and groups.
E-mail: anitae@efn.org

Clifford Jones, Senior Consultant, Technical Assistance for Community Services: specializes in nonprofit consulting and training in the areas of organizational development, facilitation, cross cultural alliances, mediation and conflict resolution. Cliff has over twenty years of experience in working with nonprofits and has worked with hundreds of organizations.
E-mail: cjones@nonprofitoregon.org
Website: www.nonprofitoregon.org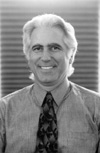 Stephen Ruffo, has been a negotiator and facilitator for over 20 years and mediates disputes in Small Claims Court, Family Mediations, Workplace Mediations, Music Industry Mediations, Construction Mediations, and Peer Mediations involving kids in the middle schools. He currently works for Bridgewaters and Confluence Center for Mediation & Training in Oregon and Sound Options in Washington as a mediation trainer, teaching Mediation and Negotiation skills to lawyers, judges, and the private sector. Stephen is also involved in the music industry and is the Executive Director of Bluegrass at the Beach, a music camp on the Oregon coast.
E-mail: ruffo@cablespeed.com
Linda Scher, has been providing family mediation services in a private practice setting in Portland since 1990. She provides mediation to families in the areas of reconciliation, separation, partnership dissolution, divorce, and post-divorce related matters, assisting with issues around children, finances and property division. Linda is a Practitioner Member of the Academy of Family Mediators and a member of the Oregon Mediation Association (OMA), having served on OMA's Board of Directors for nine years. Linda is currently serving on the Oregon Statewide Family Law Advisory Committee.
E-mail: Linda@Schermediate.com
Website: www.Schermediate.com

Nancy Pionk, J.D., is the Executive Director of Community Mediation Services, a nonprofit located in Vancouver WA that provides conflict resolution services and training to the Southwest Washington community. A mediator since 1996, Nancy has conciliated hundreds of disputes and mediated over 100 neighbor-to-neighbor, victim-offender, workplace, police-citizen, foreclosure and small claims cases. She is a large group facilitator and has facilitated numerous internal workgroups, retreats, and public meetings. She designs and presents mediator training, conflict resolution, decision-making and communications trainings. She has mentored hundreds of mediators. Nancy earned a B.A. from Eastern Michigan University and a law degree from Loyola University of Chicago School of Law. Nancy learned a lot about conflict resolution and mediation from her role as a middle child in a family of 12 siblings.
E-mail: nlpionk@yahoo.com

Debbie Nelson, has been an active conflict resolution professional since 1992 providing a spectrum of services, including mediation, facilitation, conflict coaching and mediation training. Debbie specializes in resolving complex conflicts that include: community, grievance and workplace disputes, school conflicts, harassment and discrimination. Debbie believes that mediation offers a unique opportunity for people to build or rebuild trust and healthy working relationships. Knowing that when people with different points of view work together to resolve disputes their solutions are more resilient.
E-mail: Just-solutions@comcast.net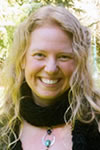 Caitlan Hendrickson is the owner of Mutuality Realized LLC through which she offers conflict management services as well as Spanish-English interpretation and translation. Her conflict management services include mediation, facilitation, coaching, training, consultation, and restorative practices. Caitlan entered the dispute resolution field in 2004 and has worked as the Director of Conflict Resolution Services at the University of Oregon (UO) since 2010, offering the campus community a spectrum of conflict resolution services and programs. She has trained and mentored hundreds of mediators in various contexts and served as the coordinator and field supervisor of the Small Claims Mediation Clinic in Lane County for six years. Caitlan has over six hundred hours of training in conflict management practices and is a member of the Oregon Mediation Association, the Association for Conflict Resolution, the International Association of Facilitators, the International Ombudsman Association, and the Restorative Justice Coalition of Oregon.